Customs Clearance
Customs Clearance involves the processing of documentation in accordance with Indian Customs laws and procedures and careful compliance related to various allied acts and rules applicable on the Import and Export of goods.
The Indian Customs Department has authorised specialist practitioners to mediate these activities and hence issued licenses for CHA's to facilitate international trade. Mangalam (India) and Sumangalam (India) have been established in this field since the 1980's, with Mangalam Cargo Solutions LLP receiving its license in 2022, and besides having exceptional compliance standards and codes of conduct, hold valuable professional relations with the Indian Customs Department.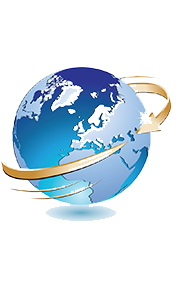 As specialists in this field, the Mangalam Group has developed business knowledge of Import-Export Policy, Customs & Excise Classification and related Tariff implications, as well as a keen understanding of optimally strategizing Export Schemes and Customs Procedures to best benefit the client.
Whether the mode of transport is by Sea, Air or Land, the Mangalam Group is equipped to offer superior compliance and service levels with dedicated offices for major Customs stations. The Mangalam Group provides customized services depending on client requirements, leveraging our experience and intensively developed specialist knowledge to provide cost-saving, effective and efficient Customs Clearance operations.
Areas of Special Expertise
1. Export promotion schemes. (EPCG, RODTEP, FTA clearances, CAROTAR)
2. Clearance of second-hand and used machinery.
3. Clearance of R & D samples.
4. Project Imports.
5. Automobile Imports.
6. Exhibitions and ATA Carnet clearances.